The flu has invaded our house! Well, it has invaded Dalton. Poor thing, he is miserable. He has been running a fever since Sunday night, and there doesn't seem to be an end in sight. He will be out of school for an entire week! Being the attendance stickler that I am, this is driving me crazy! Aaaaggghhh!
Not to mention the extreme lysol cleaning of the house, and the fact that I have one child miserable, and one that is runnning on extra hyper! Carson can not seem to leave Dalton alone, and Dalton can't stand it!
Anyway, pray for us as we continue to heal and stay healthy around here. And pray that Dalton's fever goes away and stays away! We have had a couple of times this week that the fever broke and went away for 12 hours and came back! No wonder why they say fever free for 24 hours! Sneaky fever!
Here are a couple of pics of "The Flu"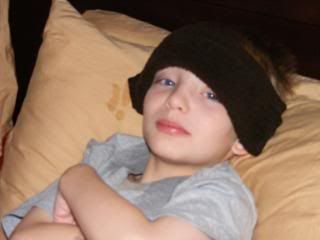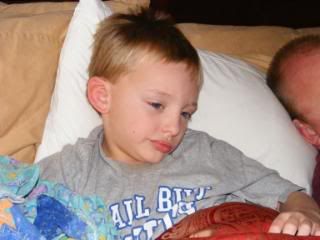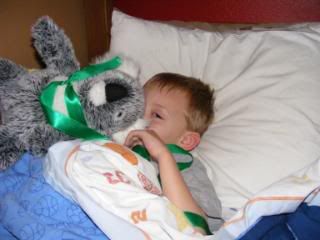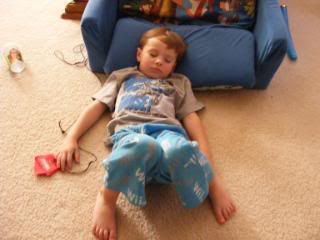 I just had to throw in one of Carson in rare form: STILL!