Carson Pre-School does a fall program every year. As always, it was very cute! He actually sang this year, Yay! I got a little emotional when I realized that this would be his last fall program in Pre-School (sniff-sniff). I think it is finally hitting me that my baby will soon be in kindergarten!!!!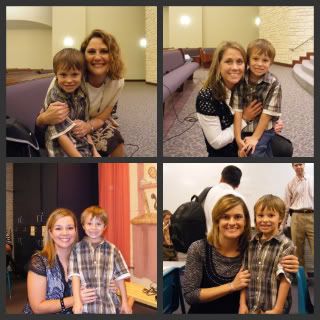 Carson with his directors (on top) and with his teachers (on bottom)
And this is Carson trying not to have his picture taken! ha!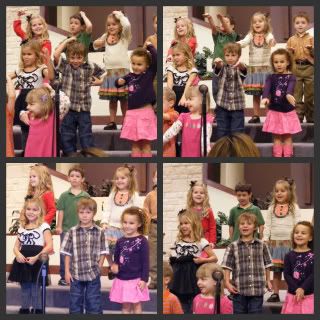 I just love this last set-he was so cute! They all were!