Yes, you read correctly, we are officially crazy! We went camping this weekend with our Life House group from The Exchange. We had an absolutely wonderful time with about 6 other families. Talk about a lot of kids! But they sure did have fun!
Of course, leave it to my family to take fishing to the extreme. I am pretty sure, that had I left them there, they would still be fishing as we speak! The boys are truly loving nature, which I am beginning to realize is probably the end of my girlyness. I am such a girly-girl, but it seems as though God truly had another plan for me with these silly boys of mine. If he could, I am pretty sure that Jason would gladly pack us up for anywhere with land and God's gorgeous scenery!
But, girly-girl and all, I have had a blast the last 2 weekends! I froze my toes off Sat night, but I guess that just means I need Jason's sleeping bag! I even mentioned to my husband that we could camp more often for family vacations and stuff. That sure would save a lot of money! And we could definitely travel to more places in the U.S. than we could afford to if we had to get hotel rooms! And, what a wonderful opportunity for my boys to see God's natural canvas first hand! I think I am trying to convince myself here!
Anyway, here are some pics from this weekend...Not pictured...the cold we brought home :(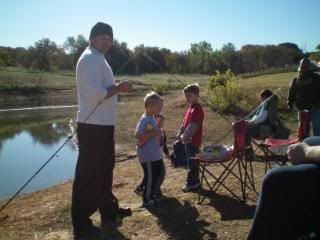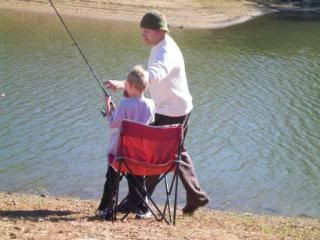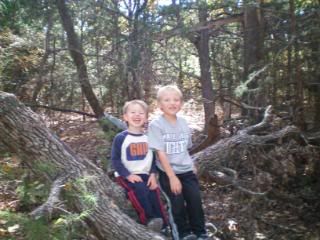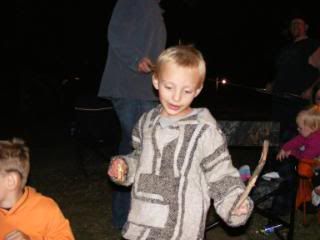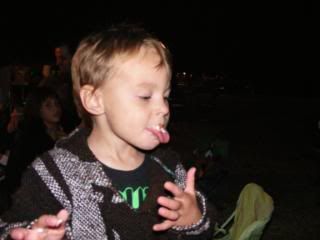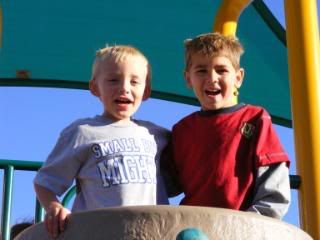 Dalton and his new best friend Austin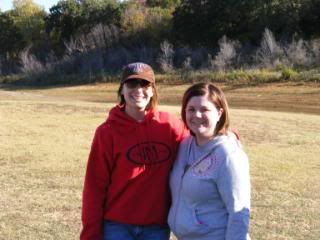 Me and my friend Ryndi
Our Awesome Life House Leaders: Ben and Carolyn