Tonight was Carson's fall program at his pre-school. This was his first time to be on stage, and I am not quite sure he liked it.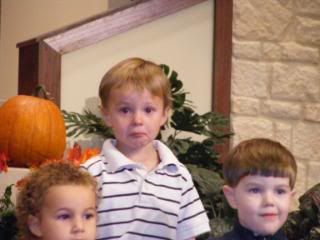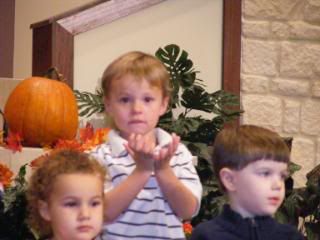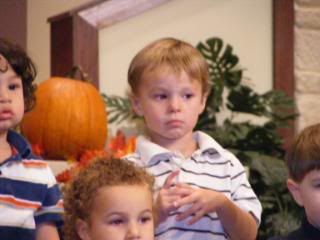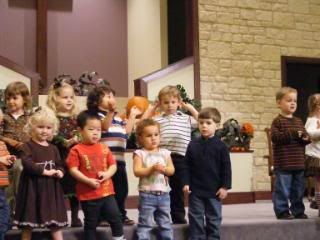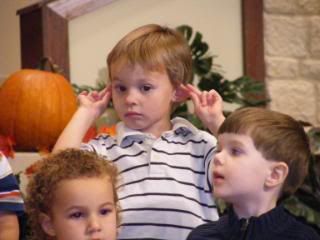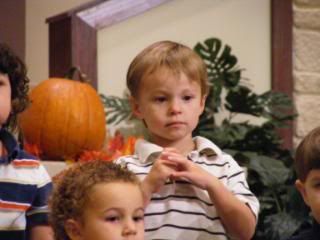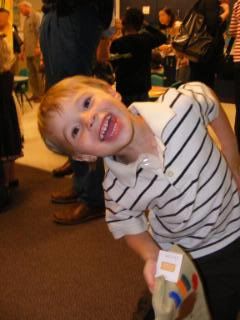 Here he is back to his "normal" self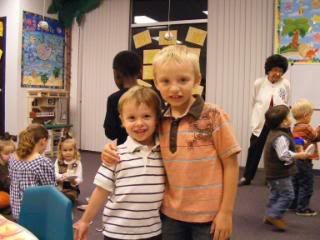 His brother was so proud of him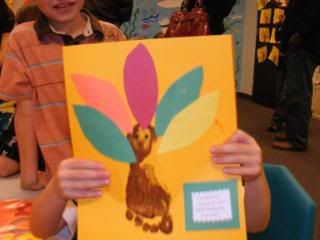 This is his cute foot print turkey, which I don't know if you can read it, but it tells 2 things he is thankful for...Jason and Dad (Jason is his dad!) So not only am I left out completely, but Jason gets double thanks! What a turkey!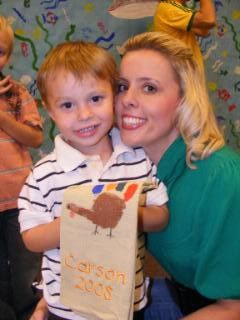 Here he is with one of his sweet teachers (god bless them!)