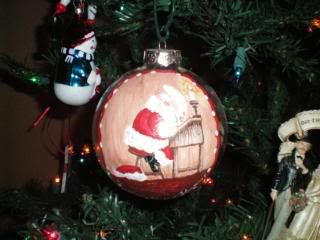 This is a few of my handpainted ornaments from my Mimi..she is an AWESOME artist! These pictures don't do them justice!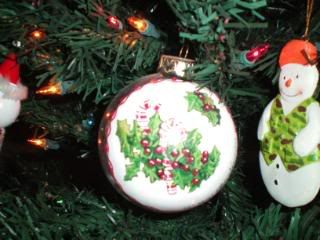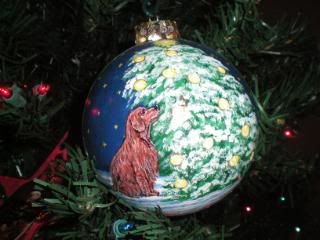 My Mimi has painted me a ton of globe ornaments, but over the last 2 years Carson broke a bunch of them! So sad! Dalton never touched the tree! She said that in the future she is painting mine on wooden balls! She sure is getting smart! :)
Ofcourse, gotta have the hunting ornaments!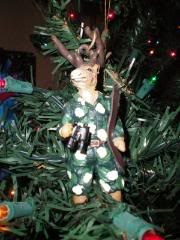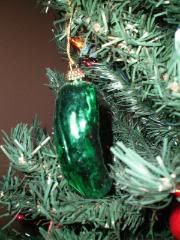 Somehow, I got this pickle-thanks Mimi! There is a tradition of some sort, but I forget how that is supposed to go!
I bought this in Omaha this year, along with "Faith", and "Believe" they look great on my white and gold tree!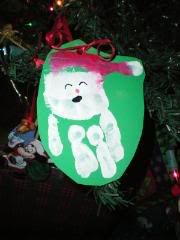 And this is this year's new favorite ornament! Carson made this at his pre-school-I love it! He made another really cute handprint ornament on a glass globe-well...I am going to have to attempt to remake that one!
Ok, so following Cristi's tagging, I am tagging some of my blogging friends!
Tabitha
,
Kim
,
Andrea
,
Kristin
,
Terri
,
Ryndi
,
Stacey
I can't wait to see your ornaments! Most of the rest of you were already tagged by Cristi! If you were not tagged, please feel free to participate anyway!