In 40 more minutes, it will officially be Christmas Day! Happy Birthday Jesus! Merry Christmas to All! Tonight we went to our church's Christmas Eve Service, (my family came with us!) Then we all went back to our house for some
awesome
potatoe soup and sandwiches made by my
amazing
husband! Then we all open gifts! The kids made out like bandits of course, and we still have more presents tomorrow! WOW! Well, anyway, we all loved our presents! And we loved hanging out with my family!
And of course, The Pajama Elf came and we all got some super cool new pjs! Here is our Christmas Eve Family Pic. I hope you all have a Very Merry Christmas, and that you will have a great time celebrating in our Savior's Birthday!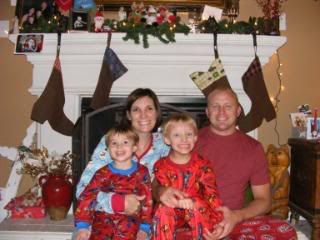 Picture Perfect Postcard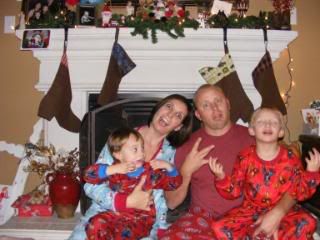 What our family is really like!