Ok, so today I really thought today was going to be a smooth, do-nothing kind of day...well, it doesn't seem like I have very many of those!
Let's see, I was able to get up and do my quiet time. Jason took D to school for me, so that was a big help!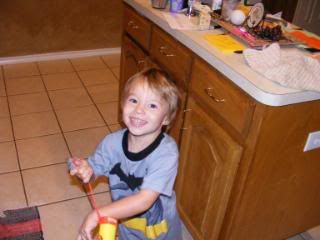 Here's Carson being so cute! It's a ploy!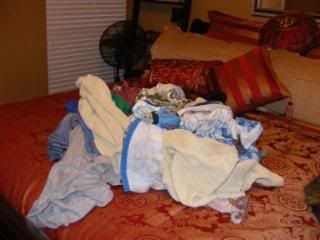 More laundry...
Me making a tutu for my pretend daughter Lynnleigh. Since I don't have a girl, and her mom isn't very crafty/creative, it works out well!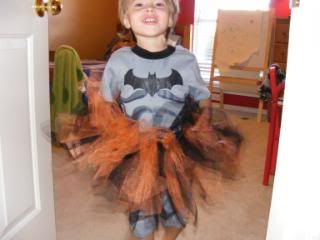 Carson trying on the tutu! He only did this after I told him who it was for and that it would help me. He is such a trooper! PS, he loves Lynnleigh!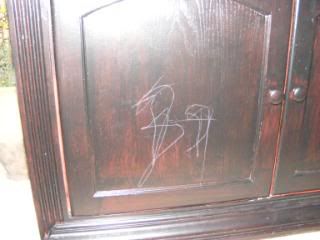 So I caught Carson in the act of coloring on the entertainment center... (Remember how I said that being cute was a ploy?)
And this is him running away from the consequence!
Ok, this is all before 10am. And then we went to my salon and dropped off the tutu, stopped by FBCC to pick up some stuff, and then on to pick up D from school. After that, I went to my friend Stormy's house to pick up some clothes she has blessed us with. We visited for a while and then decided to take the boys to McDonald's. We had a really good time. And during all this, my camera was sitting on the kitchen counter! :(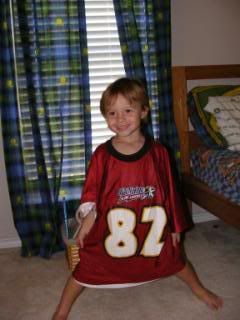 So when we got home the boys had to put on some of their "new" clothes before nap. No worries Carson, you will grow into that eventually!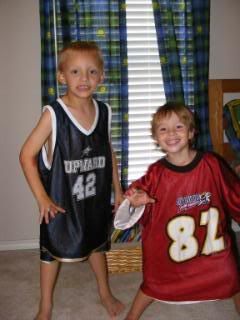 Ok, so after yesterday's 4 wheeler fiasco, we decide to go to a dirt riding area and let him loose? When I say we I mean Jason....I am just praying at this point! Did I mention that he now has a chest protector and knee pads?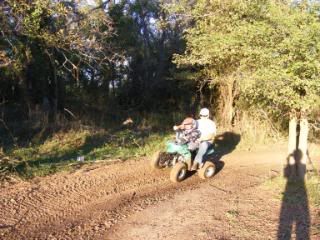 At first, he didn't want to do it by himself, but he was back to his old self in no time!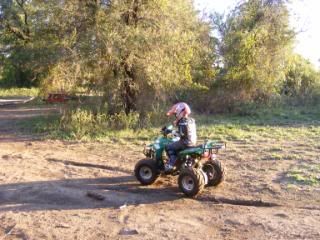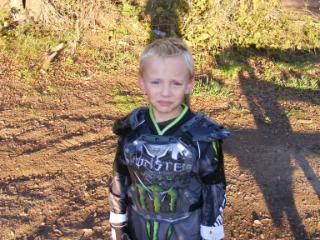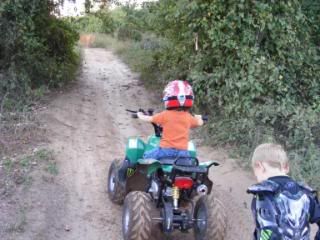 And apparently "we" are also letting Carson ride now too!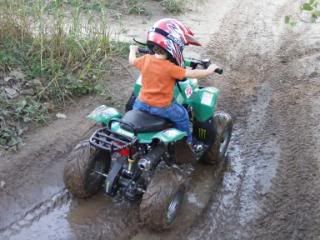 Getting stuck in the mud...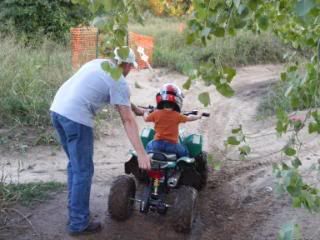 Getting a little help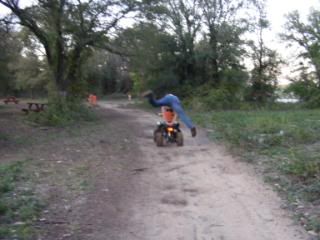 Daddy being crazy silly!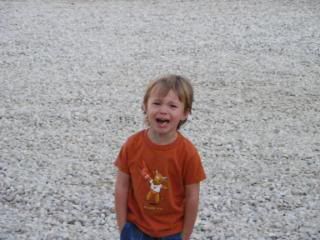 He was so not happy about time to leave!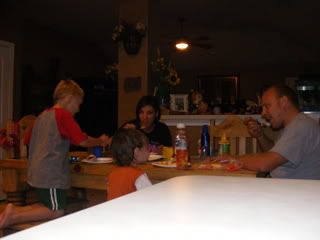 Dinner time-Hot dogs Yummy!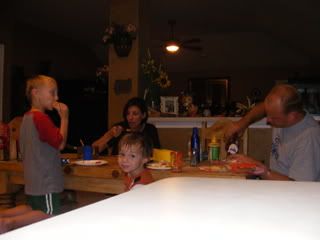 After that we had ice cream and went to bed!