Ok, this morning before 5 am Levi (our dog) woke me up going crazy all around the bedroom. So, I got up and let him out and back in, he was still going crazy...which equals no more sleep for Amber! So, I got up and did my quiet time, swept and mopped the kitchen, showered, got dressed-all before 5:45!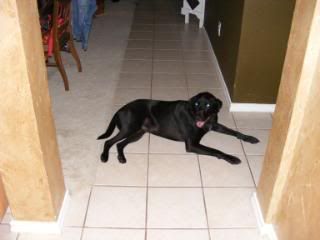 This is Levi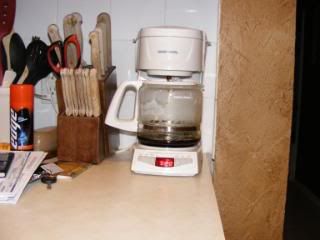 Waiting on the coffee...Incase you can't see it clearly, the time says 5:20 (Ugggghhhh)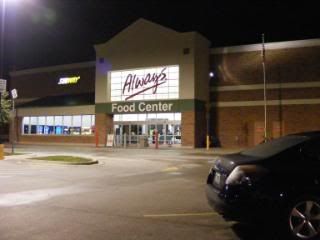 Yep, ALWAYS open even at 6am!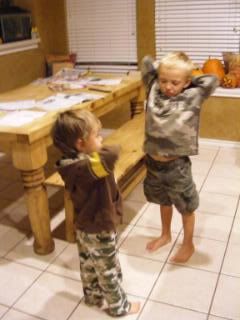 Everybody wants to wear cammo. Right?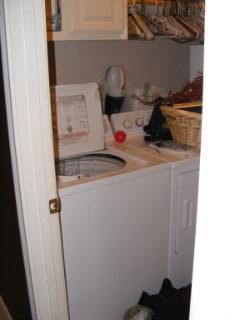 More Laundry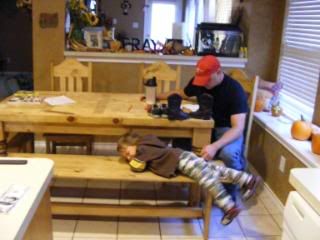 Meltdown! And all I asked him to do was put his shoes in his closet!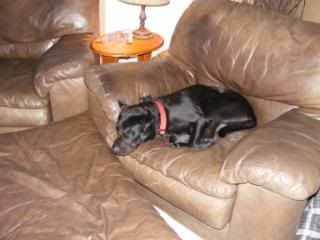 Oh sure, now you sleep!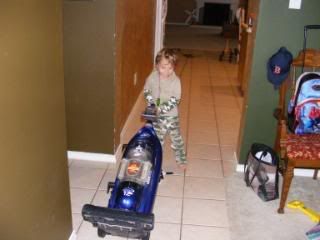 Carson helping me vacumm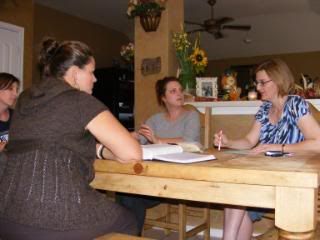 Meeting with my small group.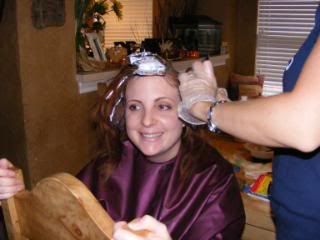 Doing home hair for Jennifer.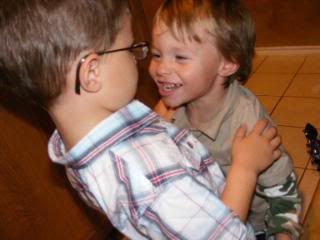 Carson and Nathan apologizing to each other...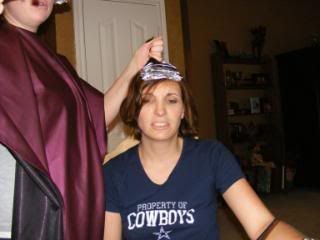 Getting my hair done. (I don't look so happy do I?)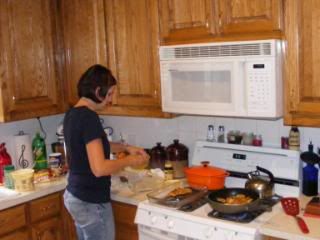 Cooking dinner...Chicken Parmigiana with Spaghetti Yum!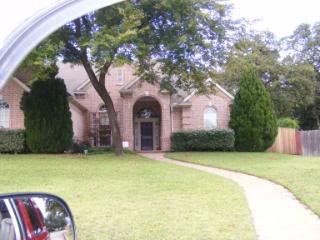 I took dinner to sweet Tricia that just had a beautiful and sweet baby girl! And ofcourse, had to hold the baby!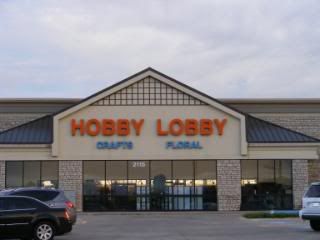 Stopped by the Hobby Lobby over there, still looking for the Fall Stack Paper Pack!
Not Pictured-Went to The Sanders Life House and helped with kids so they could meet, and there was an 8 week old baby girl! So ofcourse, I absolutely had to hold her for a while! :)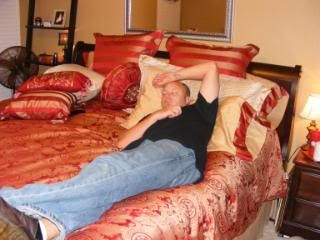 When I came home, my dear sweet Jason had fed and bathed the boys, and they were asleep! Woo-Hoo! And now dear friends since I have been up for 16 hours and 30 minutes, I am going to sleep!