Finally! Last day-this has been alot more than I thought it would be when I decided to take on the challenge! A challenge it has been to try and remember to take pictures all day of everything. It has however, sparked my creativity to start taking more pics of the boys again!
So, today started out well, Jason closed my door and let me sleep late...7:45. He also took care of the boys, unloaded the dishwasher,
and
made me coffee! What a sweet husband! And then, he was off! His CMA group was doing a benefit ride
Bikers for Babies,
for the Arlington Pregnancy Crisis Center.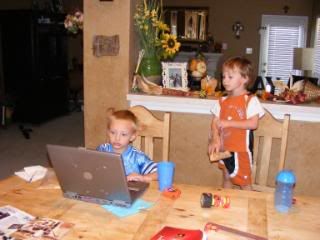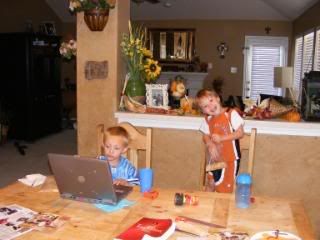 Here's the boys hanging out together playing Diego on the computer. Wow! No fights!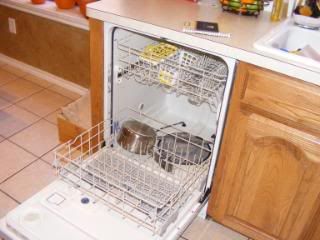 Loading the dishwasher-Again!
More laundry...Ugghhh!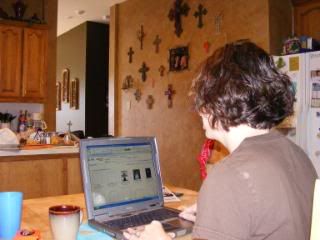 Me, checking emails
Driving to T-Ball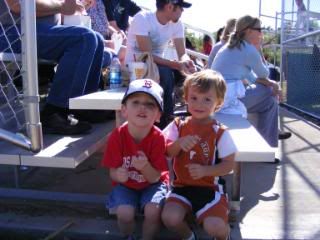 Carson and Reed racing "monster trucks" at the game!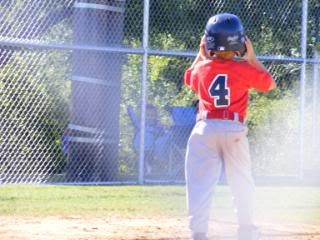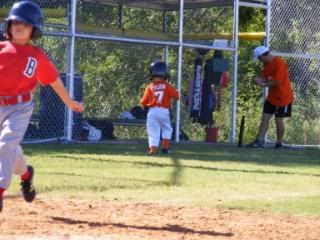 "Go Dalton Go"!
Making a stop by Walmart!
While we were at Wal-Mart, the Sun Dancers were selling candy bars for a fundraiser! And since mom was in drill team
way
back when,
well, ofcourse I would help support them! Especially with chocolate!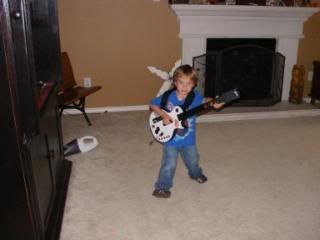 Our Little Rock Star!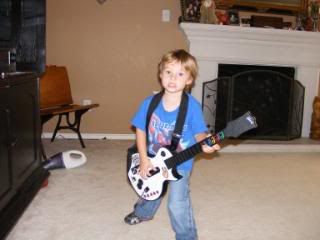 Ok, brace yourself, but these next pics may bring back some
serious
memories! We went to an "80's" themed party at
The Exchange
tonight. And let me tell you, I definitely rocked the 80's look! We had an absolutely wonderful time, and some great laughs!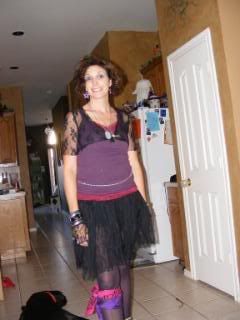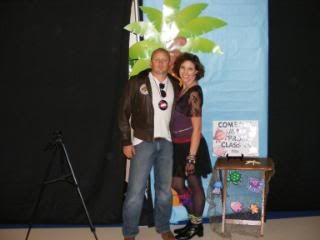 my date "Maverick" (Pete Mitchell-Top Gun)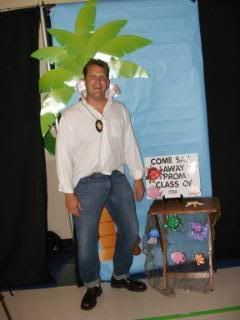 Our fearless life group leader Ben! Poor thing had to go stag to the Prom! :)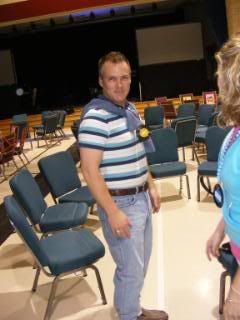 Jeff-rockin' the preppy sweater!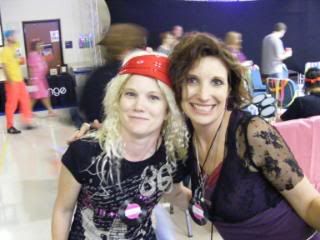 Me and Dorothy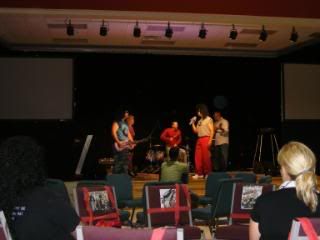 Having "Van Halen" perform was definitely a hit!
After this, I am pooped! I think that this has been the busiest week ever! I am pretty sure that not all my weeks are this busy, but I am not willing to continue this documenting thing to find out! But next week, I will be back to my normal posts and stories!
I hope you have all enjoyed a look into our life. Please have a blessed week and above all, don't forget who makes everything possible, our Lord and Savior-Jesus Christ! John 3:16